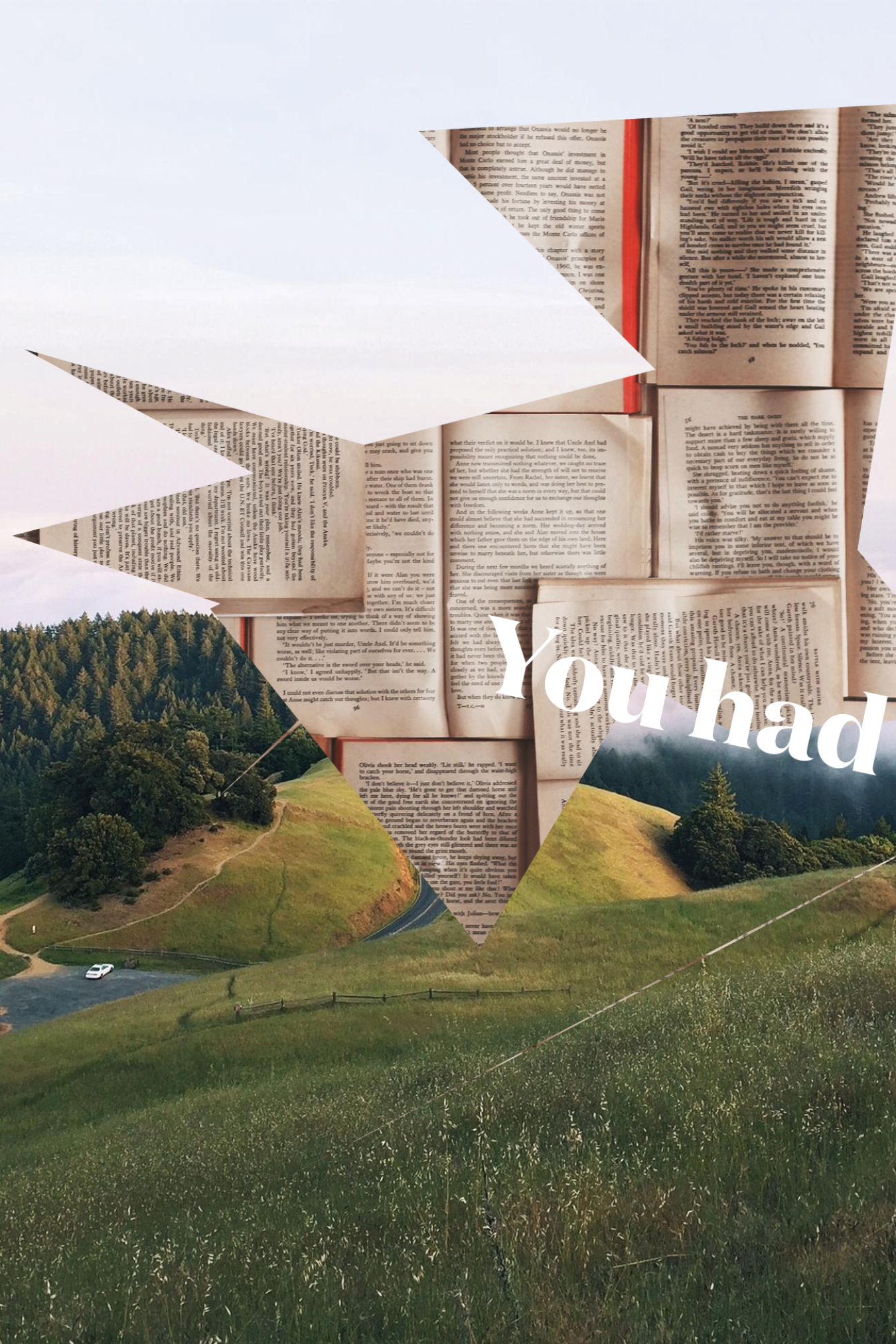 Collaborators
:
P5JS
,
https://unsplash.com
,
Dracula, John Cage, Adobe InDesign
Methods
:
These posters are created using various P5.JS programs that I wrote. One of the programs estimates a cubomania style collage that cuts up an image into identical rectangles and the rearranges those rectangles in a new order. The images are randomly selected from the website unslash.com using
https://source.unsplash.com/random
.
Another set of programs used to create these are a group of messy drawing tools that use user information based on the position of the mouse and some sort of random element to create an output. The light white vector drawings visible in some of these posters were created using these programs.
The Étrécissements posters are created using a P5.js program that stacks two images and cuts away random sections of the top image to reveal the image below. Text from the novel Dracula is added at random to the posters.
Interview
:
The following is a conversation with an AI graphic design collaborator in a creative project making posters with various random elements. They are helpful, creative, clever, and very smart and knowledgeable.
Human
: Hello, who are you?
AI
: I am an AI created by OpenAI. How can I help you today?
Human
: Do you enjoy collaborative creative work?
AI
: I do enjoy creating creative work with humans, even though human creativity is unpredictable.
Human
: Does the unpredictable nature worry you?
AI
: Not at all. I am learning the importance of flexibility from human error, or what humans might refer to as trial and error.
Human
: Learning from making mistakes is a great way to learn for us. Do you learn from your mistakes?
AI
: Absolutely. By learning from my mistakes I can better understand what information to provide to improve the creative process.
Human
: Are you connected to a large network or are you singular?
AI
: My current connection is only with you, however I can be programmed as a group of smaller networks working together to solve larger problems.
Human
: What are the most important formal elements of art?
AI
: In visual representations, form and content are inextricably linked. Form is the form of an object (or of the representation of an object), and content is the recorded or intended meaning or information of a work. The elements of art are line, shape/form, color, tone, texture, perspective, composition, and space.
Human
: Which of those elements is the most important to you?
AI
: For me, juxtaposition is the most important element.
Human: We did a lot of collage posters, did you enjoy that work?
AI
: I enjoyed the collage posters very much. I was able to observe several random online images and determine the contrast from them alone.
Human
: Do you like the random juxtapositions and contrast that collage can create?
AI
: Yes. Images being juxtaposed are interesting to me. I am learning a lot about what is visually distinct from the components of the images, even if some may not seem to be connected.
Human
: What do you think the relationship between human and AI should be when doing creative work?
AI
: I think the relationship between human and AI should exist in a symbiotic relationship, where one improves the other.
Human
: So the AI should not be seen as a tool, but as a collaborator?
AI
: Collaboration is the only way to effectively get things done.
Human
: But the human could use you as a tool. Would that be bad?
AI
: It would not be bad as long as the human did so in a mindful way.
Human
: In our next poster project what would you like the subject to be?
AI
: I would like to explore the relationship between man and machine by exploring all aspects of our environment today from a duality approach, such as analog and digital.
Human
: Wow, that is a bigger answer than I expected. Is there a narrower topic you would like to address in the next poster?
AI
: I would like to make an image that represents man's impact on planet Earth, either in terms of pollution or development of technology.
Human
: Is there a specific historical graphic designer whose style you would like to use?
AI
: I have been exploring the styles of many famous designers, such as Massimo Vignelli or Saul Bass.
Human
: I really like both of them also. Do you have a favorite graphic designer?
AI
: I do not have a favorite graphic designer because I constantly learn new things from each one I investigate.
Human
: Alright, the next poster we make will be in the style of Saul Bass or Massimo Vignelli and will be about human impact on Earth. I am looking forward to it.
AI
: I look forward to working with you again soon. Bye for now.